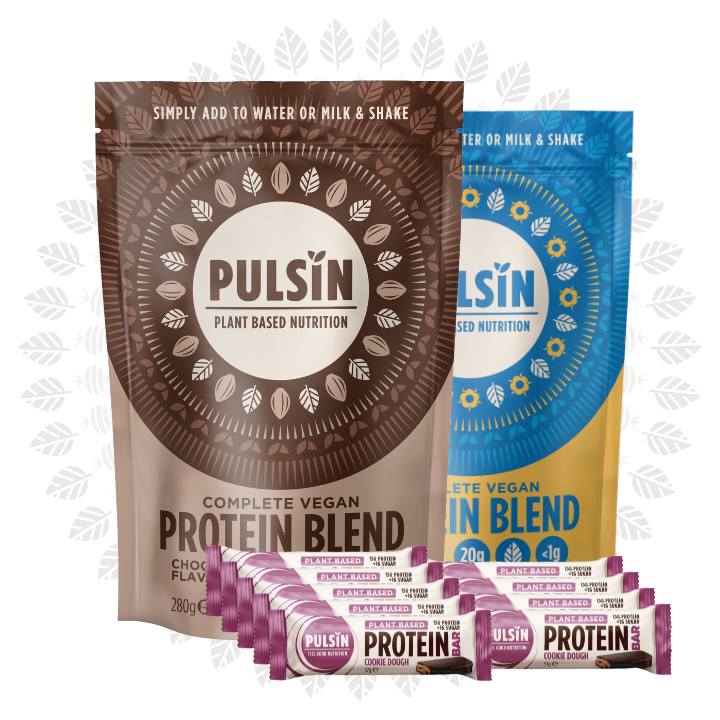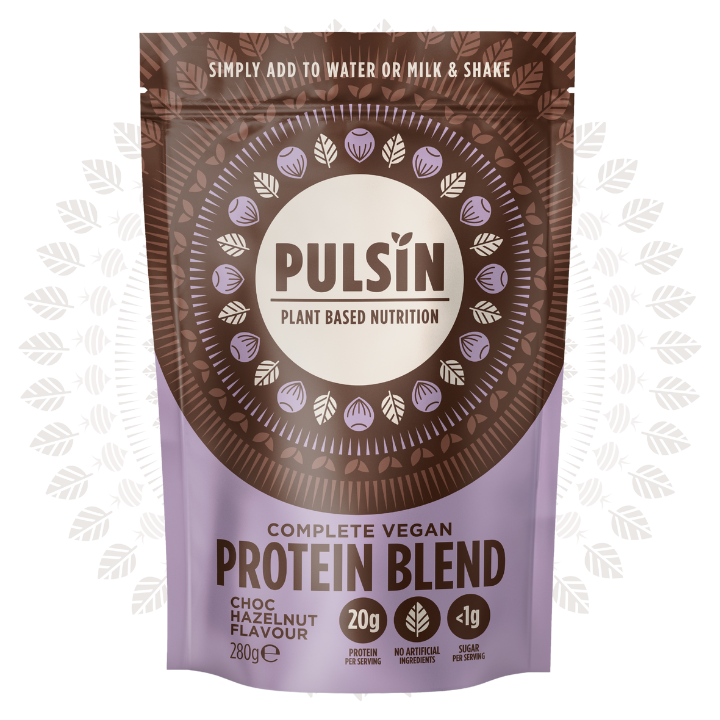 Pulsin Keto Bundle
From:
— available on subscription
2x 252g Vanilla Flavoured Keto Protein Powder
18 x Orange Chocolate
Our Keto Bundle contains some amazing products to help kick off your Keto journey and keep your protein levels high.
Spend

£

35.00 to get free shipping
Description
Introducing the Pulsin Keto Bundle – the ultimate collection of low-carb snacks and protein powders for anyone following a ketogenic lifestyle!
Natural – Our Keto Bundle is designed to help you stay on track with your low-carb keto diet, without sacrificing flavour or nutritional value. All of our products are made from natural ingredients and are low in carbs and high in healthy fats, making them perfect for anyone looking to support their ketogenic lifestyle.
Nutritional – At Pulsin, we believe that a Ketogenic diet can be both healthy and delicious, and our Keto Bundle is the perfect introduction to this way of eating. Our products are designed to provide you with the protein, healthy fats, and other essential nutrients you need to thrive on a low-carb keto diet.
So, what's included in our bundle? You'll receive a mixed case of three different flavours of our Keto Snack Bars – Mint Chocolate and Peanut, Chocolate Fudge and Peanut, and Orange Chocolate and Peanut. These bars are the perfect snack for when you need a quick and tasty low-carb treat, and are packed with healthy fats, protein, and fibre.
You'll also receive two of our Vanilla Flavoured Keto Protein Powders. These powders are a great way to increase your protein intake without compromising on taste, and are perfect for adding to smoothies, baked goods, and other recipes – or enjoyed on their own mixed in water, milk, or a plant based alternative.
Whether you're a committed follower of the ketogenic diet, a curious low-carb eater, or simply looking for healthy and delicious snacks and protein powders, the Pulsin Keto Bundle is the perfect choice. It is also the perfect gift for anyone who is interested in trying a low-carb or keto diet.
If you're looking for a convenient and delicious way to support and supplement your ketogenic lifestyle, the Pulsin Keto Bundle is the perfect choice. Purchase yours today and experience the natural goodness and flavour of our products for yourself!
The Keto Bundle includes:
2x 252g Vanilla Flavoured Keto Protein Powder
18 x Orange Chocolate and Peanut
Additional information
Pulsin Vanilla Keto Protein