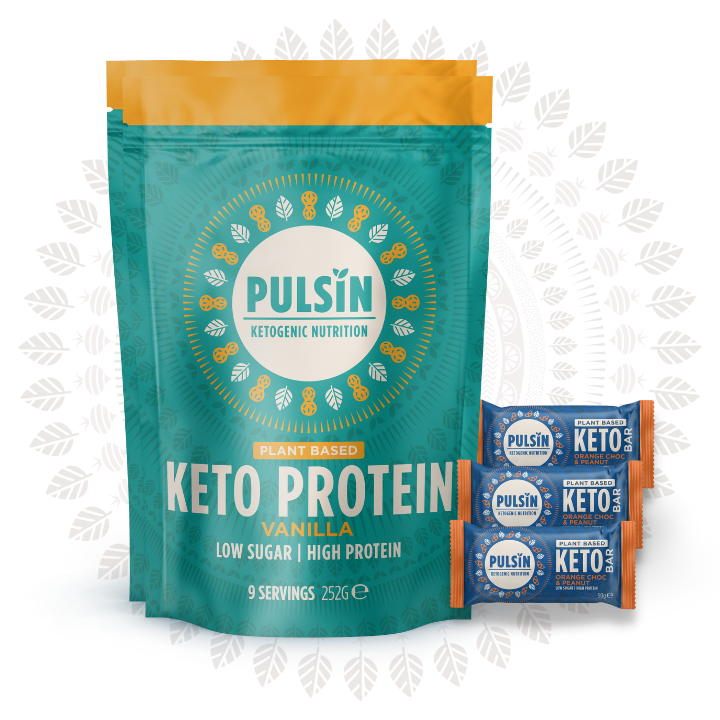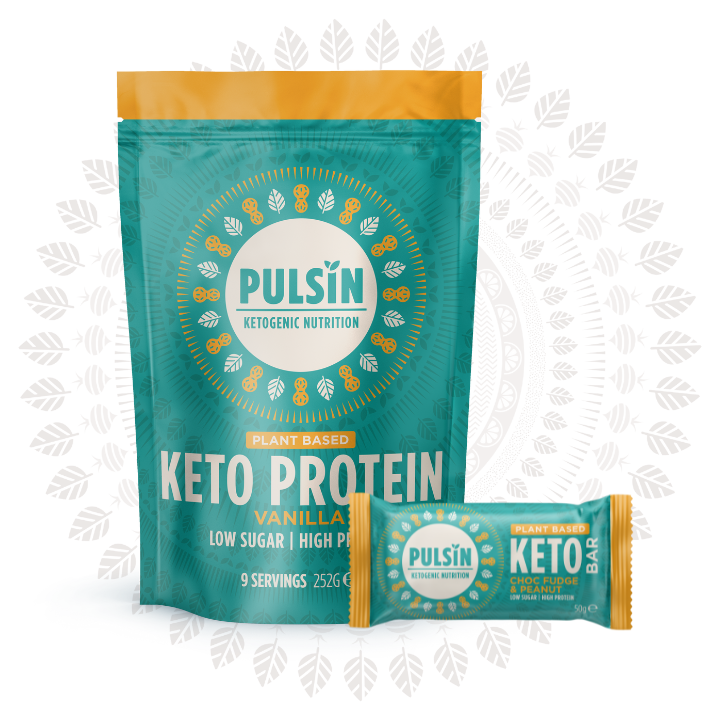 Pulsin Complete Vegan Protein Blend Choc Hazelnut
-30%
£9.10 – £46.38 — or from £8.19 – £41.74 / month
Low Sugar | No Artificial Ingredients
The Pulsin Complete Vegan Protein Blends are a part of our vegan protein range and this Chocolate Hazelnut flavour protein blend packs a whopping 20g of protein in every serving and, with the classic pairing of hazelnut and chocolate, it makes for a delicious yet healthy and nutritious treat.
Our Complete Vegan Protein Blends are made from a premium blend of high quality Faba Bean, Pea, and Pumpkin Seed protein, making them vegan, gluten free, dairy free, and have no artificial additives, colourings, flavourings, or preservatives. Thanks to the carefully selected ingredients for the protein sources, our Chocolate and Hazelnut flavour Complete Vegan Protein Blend protein powder also provides a complete amino acid profile.
Spend

£

35.00 to get free shipping
Description
Pulsin Complete Vegan Protein Blend Chocolate and Hazelnut Flavour Protein Powder is part of our high-quality, plant-based range of protein powders, which have been specially formulated to provide you with a completely vegan protein source containing a complete amino acid profile.
With a whopping 20g of plant-based protein per serving, our unique blend of proteins (Pea, Faba Bean, and Pumpkin Seed) is perfect for vegans, athletes, anyone looking to boost their protein intake, and to help with weight management. It is also free from dairy, gluten, and artificial additives, flavourings, colourings, and preservatives, making it the perfect complete protein powder for many dietary requirements.
With a richly decadent and nutty hazelnut and chocolate flavour, our Complete Vegan Protein Blend Chocolate Hazelnut Flavour Protein Powder can be mixed with water or milk to make a delicious post-workout protein shake. Or include it in your favourite smoothie mix for an extra protein boost or add it to mouth-watering recipes for higher protein content – check out some of our recipes!
Pulsin Complete Vegan Protein Blend Chocolate Hazelnut is the perfect way to boost your protein intake to support your health and fitness goals. It's also a delicious, convenient, and indulgent way to supplement your diet and give you the protein you need to recover from workouts, build muscle, aid weight management goals, and stay healthy!
Order yours today and experience the indulgent and smooth chocolatey hazelnut and plant-based goodness for yourself!
Additional information
| | |
| --- | --- |
| Weight | N/A |
| Weight | 280g, 6x280g |