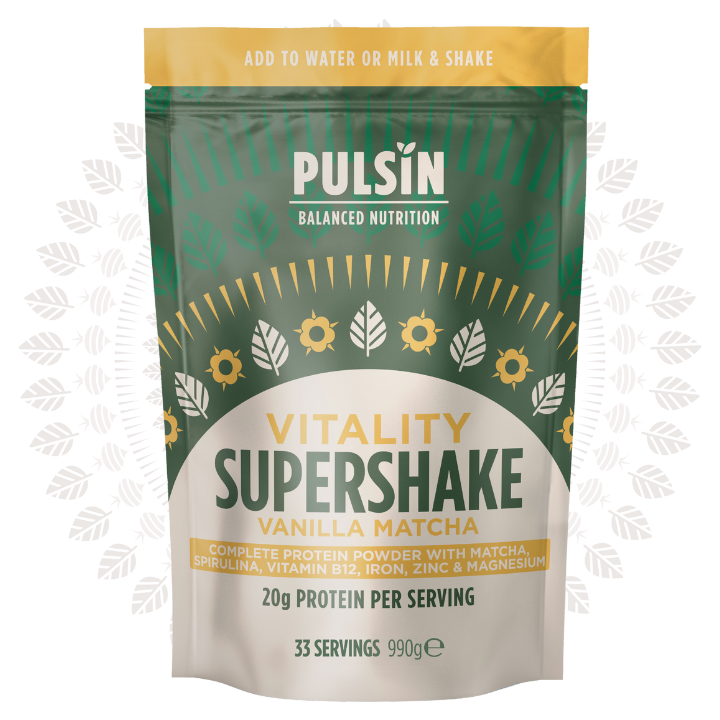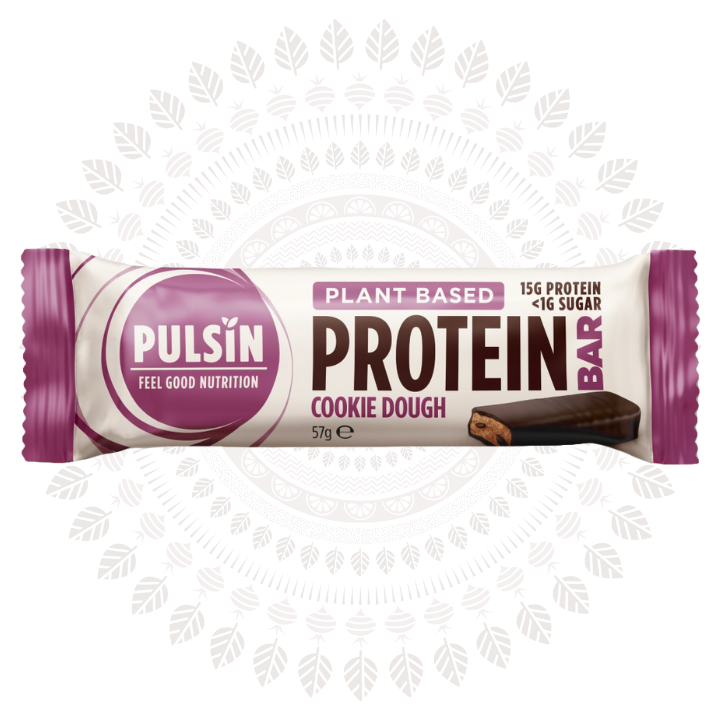 Pulsin Choc Fudge Protein Bar (12x57g)
-30%
Our choc covered Choc Fudge Protein Bar is a deliciously indulgent pick me up pre/post workout or to keep you energised between meals.With a mouth-watering fudgy texture, 15 grams of protein and under 1 gram of sugar, it's the perfect boost to power you through your day! Like all of our products, this protein bar also benefits from being gluten free and contains no palm oil. It's the perfect guilt-free alternative to traditional confectionery such as chocolate! Each case contains 12 bars.
Spend

£

35.00 to get free shipping
Description
The Pulsin Choc Fudge Protein Bar is the perfect high-protein snack bar for post-workout recovery and guilt free snacking!
This snack bar is loaded with nutritious ingredients and is gluten-free, dairy-free, and vegan, making it an ideal choice for allergy-friendly snacking and plant-based diets.
These chocolate fudge flavoured protein bars are made with high-quality plant-based protein sources, including pea, rice, and faba bean, providing you with the protein you need to fuel your workouts and recover after exercise. These bars are also low GI and have no added sugar, making them a healthy treat that won't spike your blood sugar levels.
The rich, chocolatey flavour and fudgey consistency of this snack bar comes from the combination of chocolate drops and completely natural flavourings, giving it a delicious chocolate fudge taste. The chicory fibre and soluble tapioca fibre help to promote digestive health and satiety, making our Choc Fudge Protein Bar a perfect midday snack that will keep you feeling full and satisfied.
Our protein bars are sweetened with natural sweeteners, making them a guilt-free treat that won't sabotage your healthy eating goals.
To round out the flavour profile, this snack bar includes sea salt and dark chocolate, providing a savoury-sweet combination that is sure to satisfy your taste buds. This nutritious snack bar is perfect for on-the-go snacking, whether you need a quick post-workout snack or a mid-day pick-me-up.
The Choc Fudge Protein Bar is a high-protein snack bar that is gluten-free, dairy-free, and vegan: an excellent choice for anyone looking for a healthy snack option. With no added sugar, low GI, and a combination of nutritious ingredients, this high-protein snack bar is also perfect for on-the-go snacking, post-workout recovery, or anything you need a delicious and healthy treat!