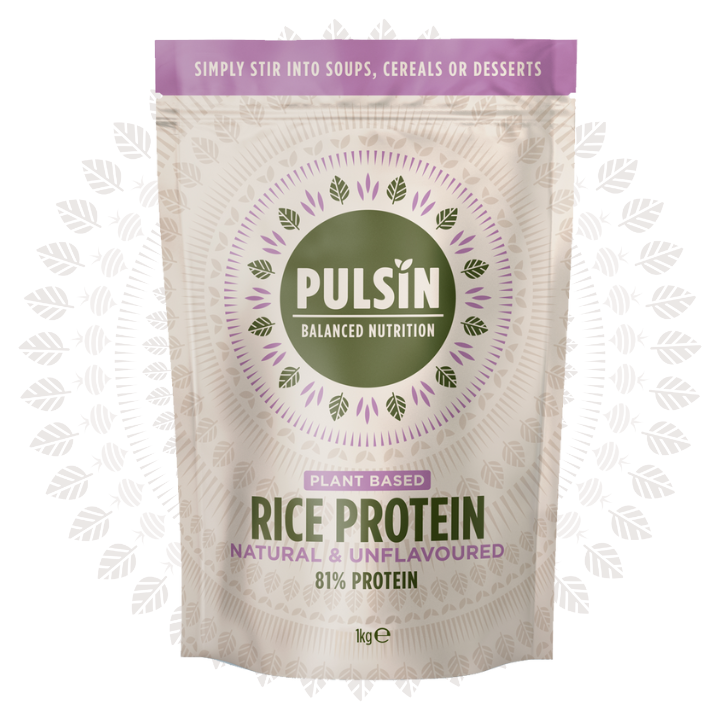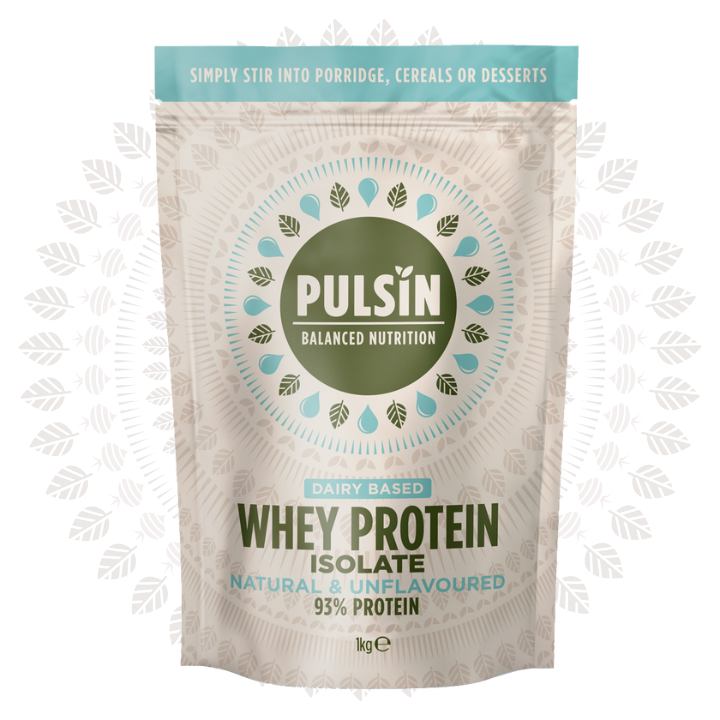 Pulsin Vanilla Choc and Almond Protein Bar (18x50g)
-30%
100% Vegan
High In Amino Acids
This delicious Vanilla Choc & Almond vegan protein bar has a cookie dough taste and texture and is packed full of dairy free choc chips and crunchy almonds pieces. With the perfect blend of rice and pea protein providing all of the required amino acids, this low sugar protein bar is the ideal choice for those looking for a delicious energy boost. Packing 13g of plant based protein, this vanilla protein bar is a healthy and filling snack. Each case contains 18 bars.
Spend

£

35.00 to get free shipping
Description
The Pulsin Vanilla Choc & Almond Protein Bar is a delicious and nutritious snack that's perfect for anyone looking for a quick and easy way to fuel their body on-the-go. Made with high quality, natural ingredients, this protein bar is a tasty way to boost your energy levels and support your active lifestyle.
Each bar is packed with 13g of plant based protein, derived from a blend of pea and rice protein, which provides your body with all the amino acids it needs and makes these protein bars a great option for vegans and vegetarians. Protein is essential for building and repairing muscles, and it also helps to keep you feeling full and satisfied between meals.
Our Vanilla Choc & Almond Protein Bars also contain a range of other wholesome ingredients, including almonds, which provide healthy fats, fibre, and antioxidants. All of the natural ingredients in our protein bars work together to provide sustained energy and help to keep you feeling satisfied for longer.
One of the standout features of this protein bar is its delicious flavour. The combination of sweet vanilla, rich chocolate chips, and crunchy almonds makes for a truly indulgent snack that's perfect for satisfying your sweet tooth. Unlike many other protein bars on the market, this one doesn't have that artificial taste or chalky texture – it's just pure, natural goodness!
Pulsin's Vanilla Choc & Almond Protein Bars are also free from artificial preservatives, sweeteners, and flavourings, so you can be confident that you're only putting the best into your body. It's also gluten free and dairy free, making it a great option for those with certain dietary restrictions.
If you're looking for a convenient, tasty, and nutritious snack that's perfect for on-the-go, then the Pulsin Vanilla Choc & Almond Protein Bar is the perfect choice. Each box contains 18 bars, so you'll always have one on hand whenever you need a quick energy boost or a satisfying snack between meals. Try them out today and taste the difference for yourself!